Profit is the Best Alternative to TradingView
With access to high-quality data and powerful tools all wrapped up in an affordable and easy-to-use platform, Profit is the clear choice over the TradingView.
Main reasons to choose Profit over TradingView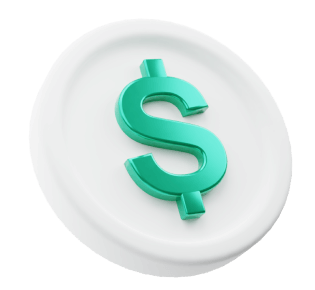 The main reason to choose Profit is the unbeatable value for money, making it the top choice for users seeking a comprehensive all-in-one platform. The availability of a free plan proves particularly beneficial for beginners.
Profit boasts extensive real-time, historical and fundamental data coverage across stocks, indices, ETFs, funds, cryptocurrencies and forex pairs. This diversity allows to explore various markets and make more informed trading decisions.
Whether you are a beginner or an advanced trader, Profit equips you with the tools and resources to enhance your learning and trading skills. The intuitive interface and gamified features ensure a seamless experience.
In-Depth Comparison
You don't get put on an industry pedestal without some powerful features and this is where TradingView shines. A quick scan of this list though and you will see that, pound-for-pound, Profit is more than a match for the big-hitting heavy-weight, TradingView.
Free Access Now
Pricing
Our plans are clear, offer great value and have no hidden costs. And if you'd like to stay on our Free plan forever, that's cool with us too. A range of price plans means that you can scale your access when you need.
TradingView's pricing begins with a free account, but if you're serious about investing ad-free, you'll soon outgrow it. Premium plan costs $59.95/mo but lacks certain data and features of Profit.com cheaper plans.
Our Rookie plan provides everything you need to get started, including real-time charts, pro-analytical tools and access to Playtrade. You can upgrade to our paid plans any time to unlock more advanced features.
Get started
Ace the game with our trading tools
Our features are easy to use yet powerful. From advanced graphing to macro dashboards, we have everything you need to identify your next trade right here. Bookmark it now and never look back.
Data Coverage
Profit gives you access to all the data you need, so you can stay up to date, focus on your investments and identify new opportunities.
Indices
Stocks
Commodities
Forex
Bonds
ETFs
Mutual Funds
Crypto
Free Access Now
Inspired by investors and Loved by traders
Just discovered your fantastic app! Looking for a way to have a customized market screener for my favorite shares. Exactly what you have implemented.
Hey, firstly love the app. It's great, new and innovative. I am a young entrepreneur and I would love to be a part of this new innovation!
Ishan Patel
Finance Student
I am a finance student interested in learning more about the finance world. I was looking for a terminal like software and found Profit.com and absolutely fell in love with the UI and customization ability.
I am trying to find alternatives to the Bloomberg Terminal. Looks like your product stands out.
Lynden Reabow
Brokerage Firm
We are fixed income brokers and we are looking for an alternative to a Bloomberg Terminal. About 40% of our clients won't get Bloomberg because they refuse to pay the monthly fees. This is what we needed and were looking for.
Liking what you've done with the platform and the other avenues you're currently pursuing. Amazing platform, exactly what I've been looking for! Great work!
Jayce Pereira
Profit.com User
This is next generational. It's far better than anything I've come across for info on a company.
What you're doing over there as it looks awesome, we are a brokerage firm, let's see if we have any potential to work together.
Congrats for everything you guys have made so far! I do believe it has a lot of potential so I have decided to invest in you guys.
Sam Schoening
Profit.com User
I am particularly interested in ETFs and have to say that I am impressed with the goals of this platform!