Supercharge your app with one of the best financial charts around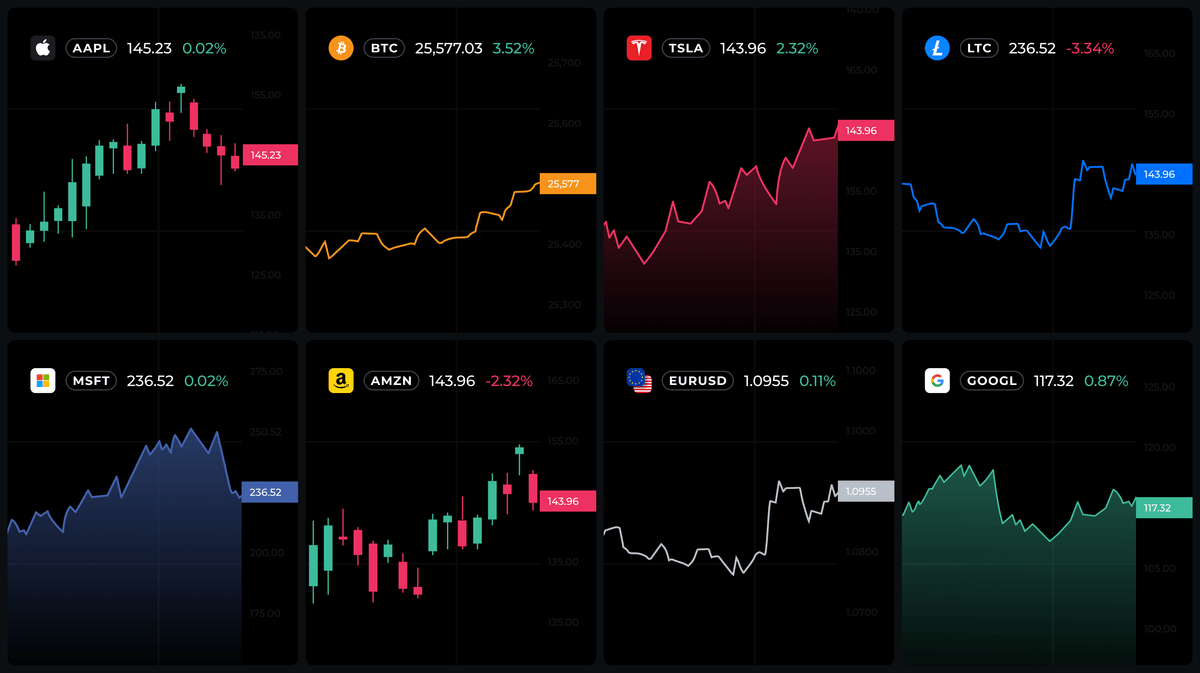 Why use Profit Charts?
White-label
Your customers stay with you. We don't add any external links or logos.
Supersonic Fast
Charts stay responsive and nimble even with thousands of bars, hundreds of drawings, and dozens of indicators.
Developers on Demand
The same developers who created the charting library can help integrate it into your app if Documentation isn't enough.
Key Features
Select various Chart types
Customize your style
Create custom charts with a wide range of options
Draw trending lines
Easily draw trend lines to identify key support levels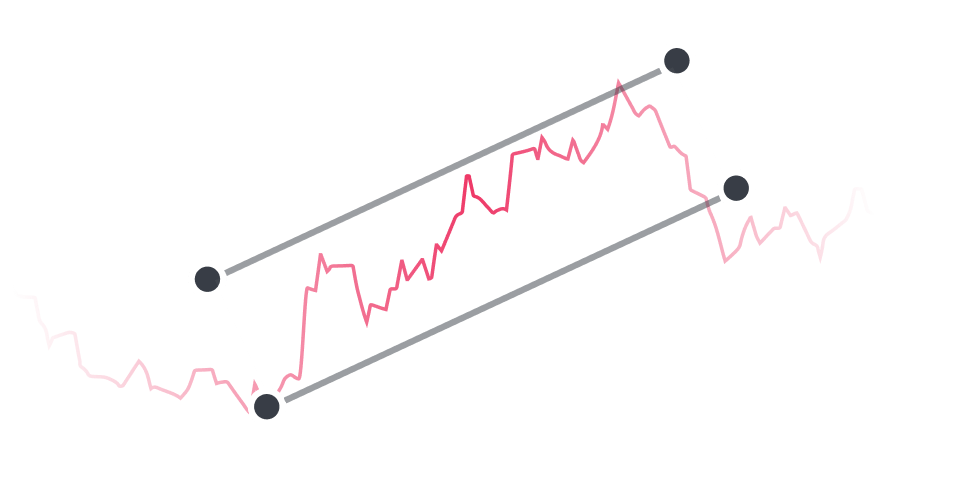 Add Technical Indicators
Access a wide range of technical indicators
Compare Tickers
Compare relative performance of multiple tickers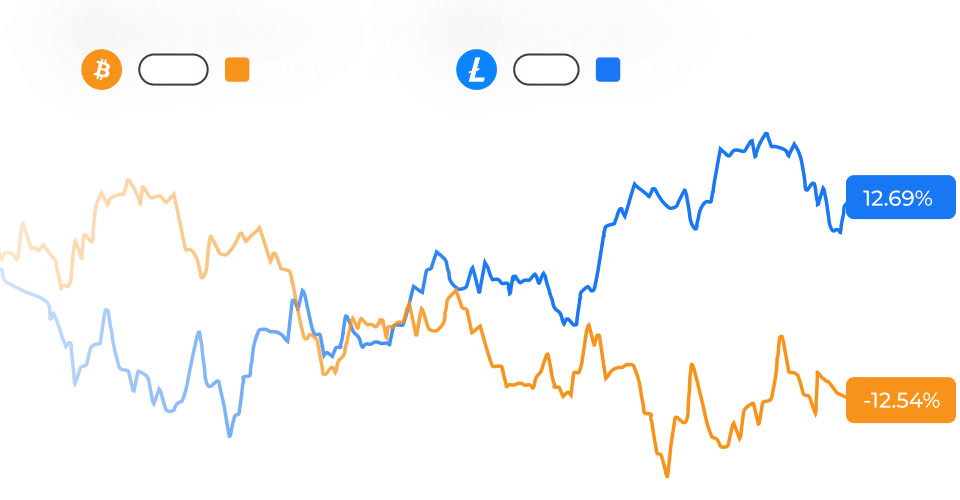 Multichart Simultaneously
Open up to 8 charts at once and view them side by side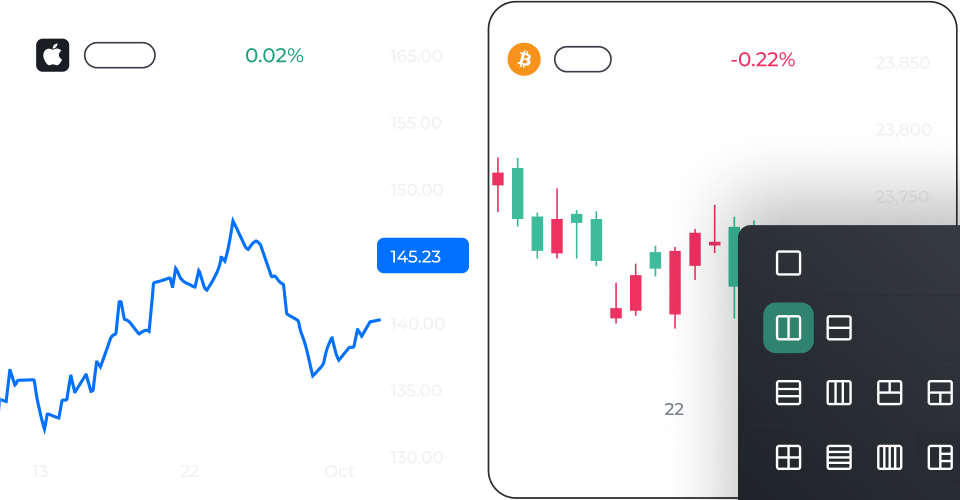 Add Calendar Events
Customize event preferences by impact and asset class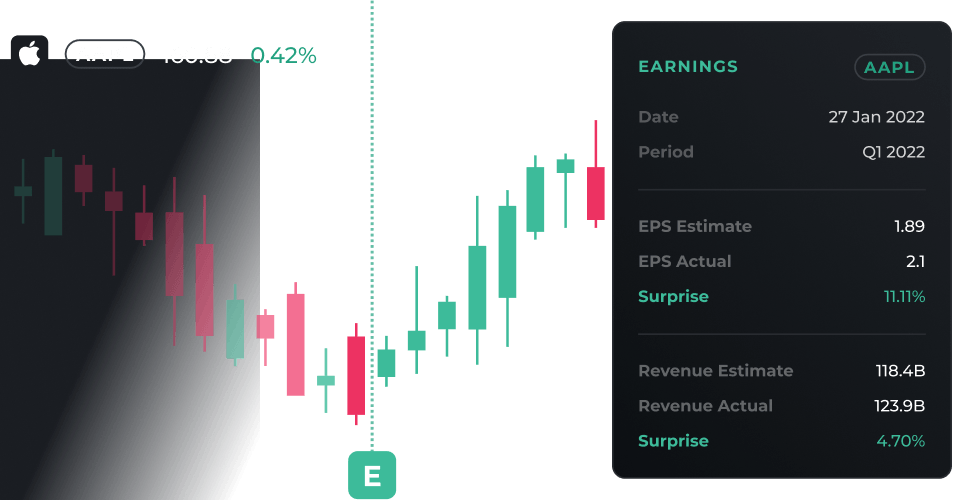 Data Coverage
Profit gives you access to all the data you need, so you can stay up to date, focus on your investments and identify new opportunities.
Indices
Stocks
Commodities
Forex
Bonds
ETFs
Mutual Funds
Crypto
Companies that trust our charting solutions
Thank you for contacting Profit.com!
We have received your message and will get back to you soon.
Frequently Asked Questions
Ask a question
What is the Charts Library?
Can I connect my data feed to the Charts?
Can I customize the appearance of the Charts to match my brand?
Are the charts responsive and mobile-friendly?
Does the Charts Library support real-time data updates?
What is the white label cost of Profit.com's Charts?