Messenger
The smartest messenger engineered for the financial community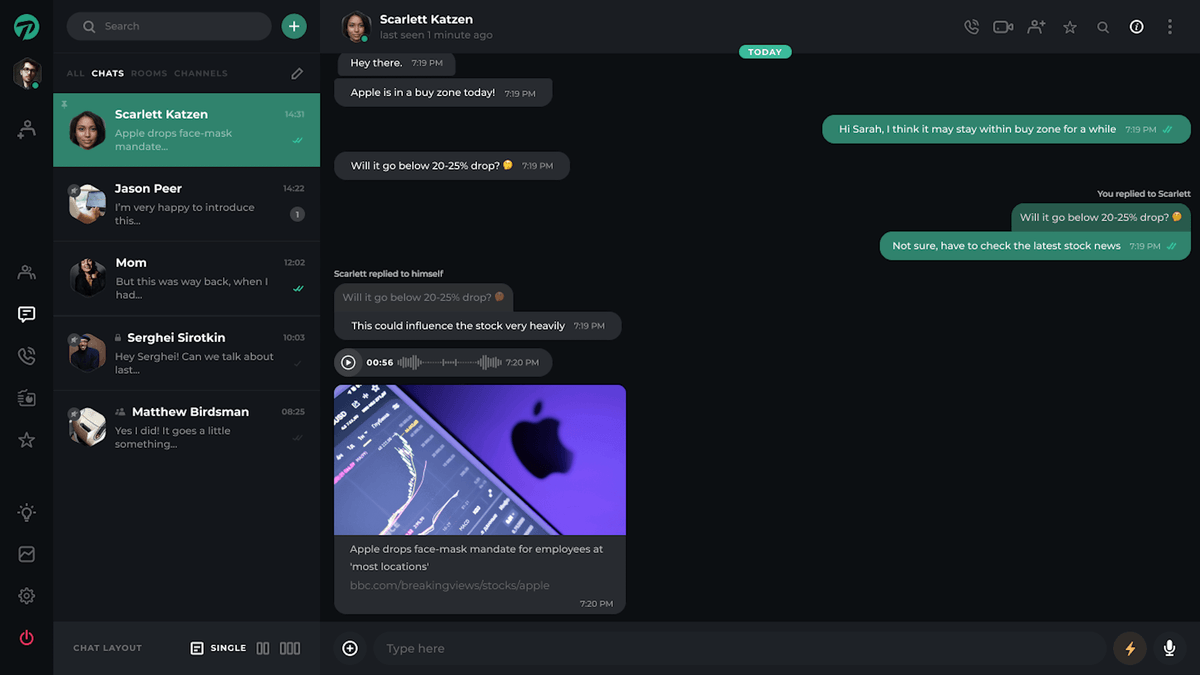 Custom News & Twitter Channels
Integrated with other Profit.com apps and components
Use Messenger in the Terminal. Uninterrupted chats, anywhere you go.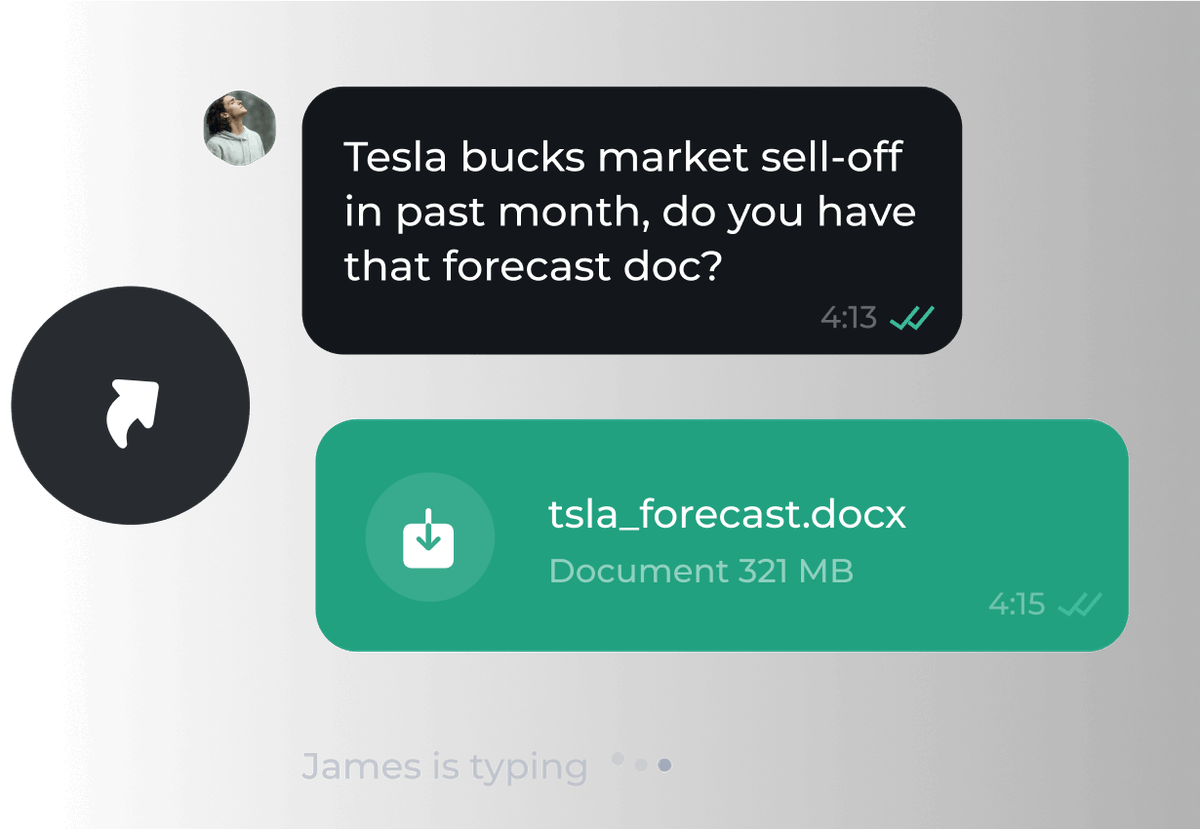 Follow tickers from your watchlist and get notified instantly with price alerts.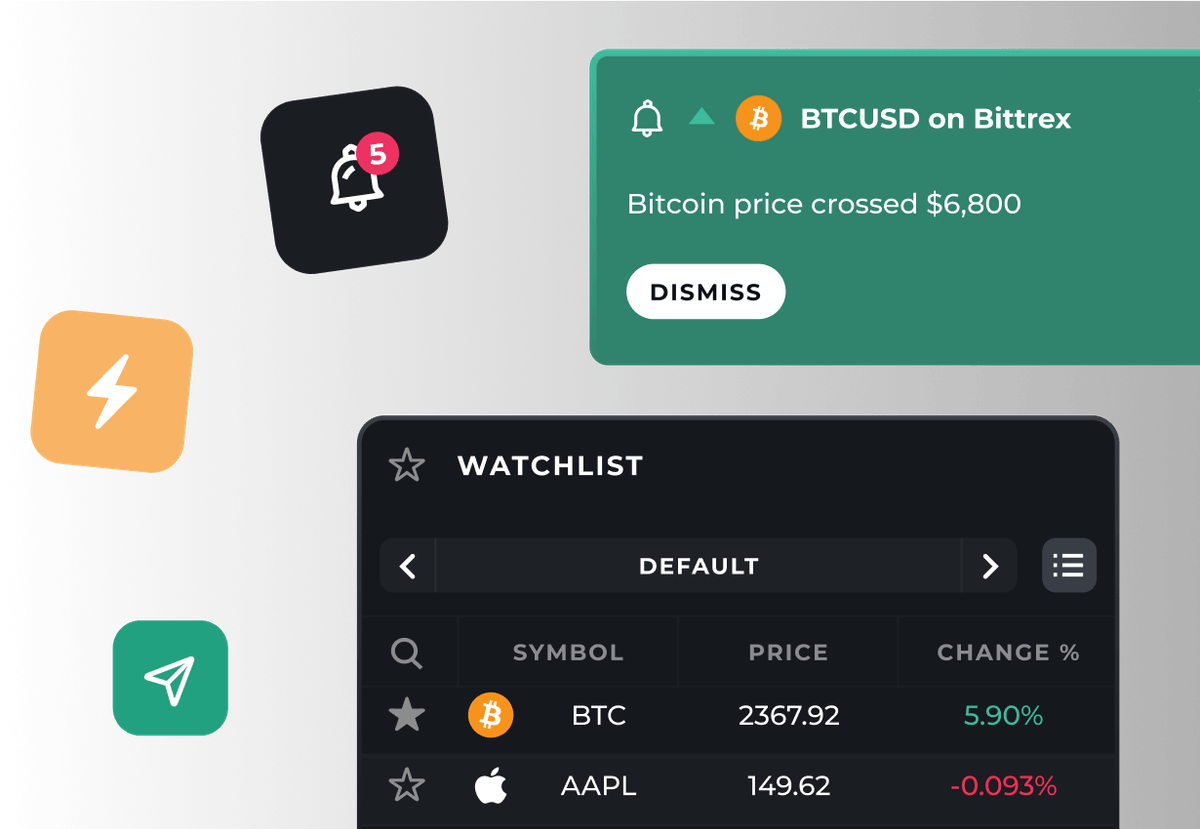 Effortlessly streamline your file, photo, and document sharing.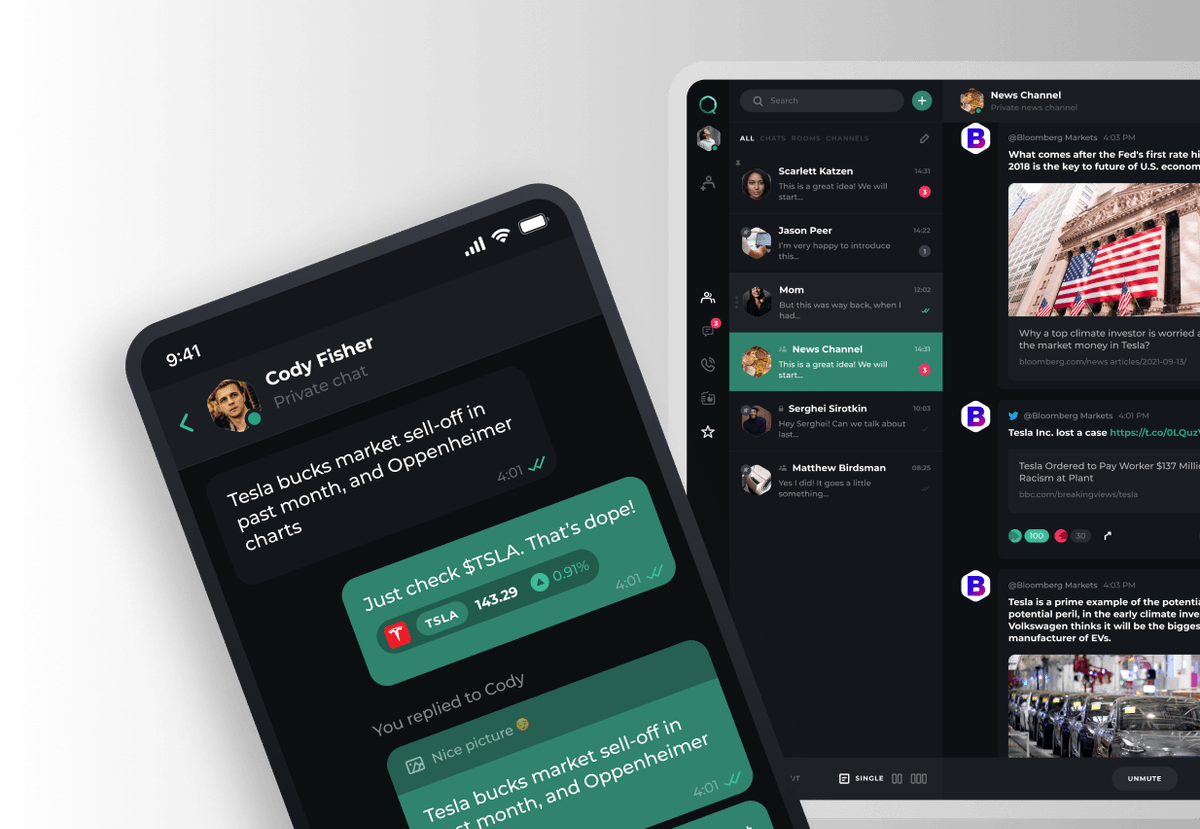 Privacy and Security as a priority
End-to-end encryption
Your conversations remain private. Only you and your recipient can read the messages. No intermediaries, not us.
Contact approval
Maintain control over your conversations. Messenger operates on a requests basis, ensuring no disturbances from non-accepted contacts.
Elevating Your Productivity and Professional Tasks!
Messenger offers all the features you're familiar with from other messenger apps, and takes quality and convenience to the next level.
Track financial markets
Stay on track with important market movements and top movers from your watchlist
Share trade ideas securely
Exchange trade ideas with confidence on our secure platform
Easily find shared files and data
Effortlessly locate and access shared files and important data.
Join trading communities
Create rooms and join winning trading communities with fully encrypted conversation
Customize news and Twitter channels
Personalize your news feed, follow influential channels and Twitter accounts.
Start using Messenger now
Join Profit.com today and enjoy the benefits across multiple devices for FREE.
Frequently Asked Questions
Ask a question
What type of services does Profit.com Messenger include?
Are my messages securely encrypted?
Can I send multimedia content like photos or videos?
Is it available on mobile devices?
How can I restore my chat history?